Huge Savings on Pool Shop Prices
We prepare many thousands of pool covers – That volume allows us to clients with substantial savings.

Shape and Sizing to Match Your Pool
Choose your exact sizing. You can vary shape also. Buy only the cover you need and no larger – Save work, wastage and money.

Australian Made Quality Lasts Years Longer
Hugely superior to imports from China (e.g. via eBay, Bunnings).  Replacing a cover every 2 years wastes much work and money

2 Business  Day Prep & Dispatch  – Free Delivery
Your cover will be quickly prepared and dispatched. We will even dispatch the cover with a FREE set of roller connections.

Ingredients Optimized for Maximum Durability
Superior Ingredients – special UV inhibitors and anti-oxidants to resist damage from the sun and chemicals.

Excellent Heating and Insulation Performance
Industry leading heating design. Raise your water temperature by up to 7-8 degrees. Add months to your swimming season.

Eliminate Evaporation, Save Work and Money
Reduce  evaporation loss by 97%+ for years to come. Your pool will be cleaner and easier to maintain. Expect shorter filtration times and cost savings.

Fast

Free

Aerial Pool Measure Service - We Will Recommend

Cover Sizing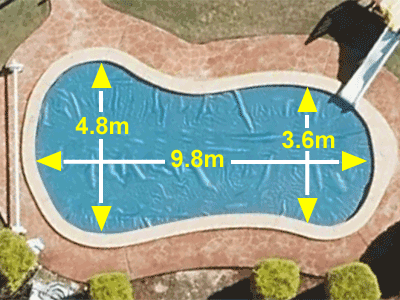 A Fast and Free Service
Complete in Only 2 Hours
We can recommend cover sizing and shape, based on high-resolution images (already taken regularly from aircraft).
Over 95% of Australian homes have been imaged. We can measure within an accuracy of 5-10cm.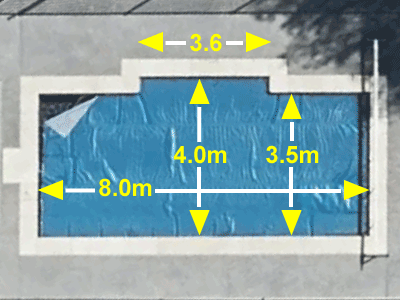 Submit details below to get our sizing assessment and discount pricing within 2hrs