Outstanding Advice & Customer Support

We not only offer substantial savings over pool shop prices – We also offer expertise and selection advice that is second to none. We are readily contactable by phone and by email query – We reply fast with expert and accurate advice.

Joanna Orr
18 Aug, 23 - Reservoir, VIC
"Pool Express have the best service, price and quality products. They measured my pool by satillite. I was way off and would have purchased the wrong size otherwise. Many Thanks 🙂 Shipped very quickly also! Highly recommend "

Michelle Lee
5 Aug, 23 - Windaroo, QLD
"Great Quality Pool Liner. And they were $350 cheaper than our local supplier. Fantastic Customer service, highly recommend! Thank you again 🙂 😆"

Deen Yansaneh
14 Aug, 23 - Malaga, WA
We purchased a new pool cover and are very happy with the qualiy. Installation wasn't too difficult for us and we got the job done. Excellent customer service from Pool Express. I highly recommend Pool Express

Philip Holden
11 Aug, 23 - Camp Hill, QLD
So great, so easy and so reliable service JUST OVER THE PHONE! Highly recommended!! Many many thanks Sarah for your expert and patience in helping us choosing the right pool cover! 👍🏆

Amanda Aldridge
2 Aug, 23 - Strathmore, VIC
"Quick delivery and easy to set up. The roller works really well and needs less effort to use than I expected. Looking forward to next summer. Highly reccomend. thanks"

Lauren Ewen
27 Jul, 23 - Ocean Reef, WA
No hesitation in recommending. Delivery was prompt. Product arrived as described. Sarah was helpful in double checking pool cover size using a satellite perspective. Price was more competitive than other suppliers.

Ian Stephens
23 Jul, 23 - Caringbah, NSW
Good service. Very helpful and punctual staff. We had lots of questions and and Kristie patiently answered everthing. Made the purchase much less stressful. Highly recommend. 🏆

Bob Spratt
19 Jul, 23 - Rostrevor, SA
Very helpful staff, gave good advice on options, price was competitive and delivery was on day quoted. They measured my pool from the air and got the sizing just right. Great job!

Melinda Asbury
16 Jul, 23 - Stoneyfell, SA
Very happy with the pool cover ordered from Pool Express. It arrived quickly, was great quality and service was excellent. Thanks guys at Pool Express. Would Highly recommend. 🙂🙂

Tristram Prinsloo
10 Jul, 23 - Belmont, QLD
We are really happy with our indoor pool cover and the service from Pool Express. It has dramatically reduced evaporation and condensation. It has also helped retain the heat reduced our heating bill. Strongly recommended

Dek Hooper
7 Jul, 23 - Butler, WA
Great Product, fantastic price with an even better 10 year warranty! Seems high quality and I can relax knowing I don't have to get another one for 10 years now.Highly recommend!

Alexius Stocks
1 Jul, 23 - Perth, WA
After doing research on other pool sites, I noticed that pool express couldn't be beaten not only on price but service and delivery. Fast delivery, top communication with quality products. Well done

Robert Gamble
27 Jun, 23 - Gordon, NSW
great service and kept me up to date with my delivery, cover size was spot with some extra to trim back to what I required , comes with fixing kit which was easy to use. cost was very reasonable.

Kristy Nicholls
24 Jun, 23 - Eltham, VIC
Absolutely wonderful these guys were. Helped me with everything I needed. Any questions I had were answered promptly, and delivery arrived within the expected time. 🙂⛱

David Washbrook
18 Jun, 23 - Camberwell, VIC
Ordered a replacement pool liner for our oval above ground pool. We are in Melbourne and Pool Express are in QLD but we still received it within a week. The product quality looks to be very good.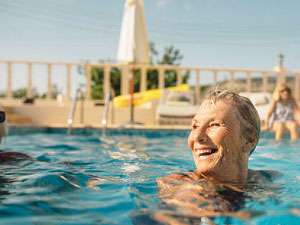 Solar Pool Cover Benefits
All imported covers currently available in the market place are produced at the lowest possible cost – they are inferior in every regard – Average product lifespan is around 2 years and often even less.

Ken Fields
15 Jun, 23 - Sunnybank Hills, QLD
The process was painless and efficient. I knew that I had a safe pool area and it was nice to know that the inspector pointed out small things that I overlooked. Job well done will use them again if needed.

Alan Petrovski
9 Jun, 23 - Rostrevor, SA
"Pool Express service was excellent and delivered in a very quick time frame. We are extremely happy with our pool cover and would highly recommend Pool Express."

Braddo Hitchens
5 Jun, 23 - Carramar, WA
"Our Pool Cover and Portable roller System was delivered in several days and the Quality seems to be Excellent. Thanks to Arthur and the team. ✨"

Nev Buckley
1 Jun, 23 - Williamstown, VIC
Our new pool cover arrived in reasonable time considering our farm location. Product was as described and exactly the dimensions stated, very happy with fit and quality. Would and have recommend Pool Express to others.

Les Thomas
20 May, 23 - Kingsley, WA
"Pool cover is fine and has worked well for us. The stainless steel roller is pretty good quality. Star Track delivered the three items over a few days late. Not really Pool Express' fault. 🆗"

Stephen Borden
14 May, 23 - Belair, SA
I ordered my items over the phone. I spoke to Sarah who was very knowledgeable and provided the information I required prior to placing my order. My consignment was delivered to my doorstep in Melb as per delivery instructions.

Linda Bishop
10 May, 23 - Hove, SA
Very helpful advice and prompt delivery of our new pool liner. I was very impressed with the extra advice given about maintaining a healthy pool so as to lengthen the life of the liner. They used internet to measure our pool. Amazing!

Robert Holloway
6 May, 23 - Alkimos, WA
Value for money, excellent quality product and wonderful service. I was a bit dubious about bying on the internet, but could not be more pleased with the result. Highly recommended. 👍😁

Olga Davis
3 May, 23 - Apollo Bay, VIC
"Early May in southern Victoria and with our heat pump we can use the pool 2 months latter than normal. Water temp only lost 4 degrees overnight and the air temp got down to 10 degrees."

Greg Kerr
27 Apr, 23 - Ferny Hills, QLD
User friendly and detailed website to place my order through, great service, good pricing and prompt reliable delivery of my order. Answered all my questions by email in around 15 mins.

Audrey Elders
24 Apr, 23 - Kenmore, QLD
I highly recommend POOL EXPRESS for all your pool needs. Recently I purchased a ABGAL pool cover and roller for my pool and so far I am thrilled with everything about my experience with POOL EXPRESS

Hayden Mulcay
18 Apr, 23 - Wonga Park, VIC
My new pool cover from Pool Express, arrived before the scheduled delivery date and in excellence packaging.Installation was easy, plus helpful videos on the website. 🙂

Paresh Khatri
14 Apr, 23 - Gymea bay, NSW
We recently bought a pool cover from Pool Express. It was a smooth transaction from research on their web site to the delivery. Their videos are extremely helpful. The delivery was also super-quick.

Luke Morey
10 Apr, 23 - Baulkham Hills, NSW
They could not supply the roller I had ordered and so upgraded it free of charge. Could not fault service. ⛱

Margaret Sherrington
7 Apr, 23 - Kalamunda, WA
Service and delivery was good. Initial quote was professional and assessment honest and competitive compared to local trades. Cover just been installed and looks good. Thanks team.

Alan Parnell
1 Apr, 23 - Hocking, WA
Everything went well. Slight delay with shipping but was kept in constant communication. Very Happy Customer

Jenni Angel
29 Mar, 23 - Concord, NSW
Dealing with the staff at pool express was a pleasure. After getting some guidance I selected a pool cover and it arrived quickly and well packaged. I couldn't be happier with this supplier.😆

Michael Curran
23 Mar, 23 - Wakerley, QLD
They were quick to respond and discuss what I needed regarding a tie down mesh cover. Even then, they brought the installation date forward. On the day, the young men were early and finished within an hour. Well done.

Terence McMaster
19 Mar, 23 - Yeronga, QLD
Great website to order from, does everything for you. Ordering very easy, good pricing and delivered in a prompt time. Very happy with the product delivered.

Eric Duff
16 Mar, 23 - Thornlands, QLD
Easy phone ordering. Great customer service and follow up by Sarah. Delivery in 3 business days with nothing missing. Setup was easy. The cover has already been through a few very windy and stormy days with no issues at all.