Stylish, High Quality That is Easy to Use
Stylish Black End Frames
Ultra Stable in Use – 565mm Feet
Full Height – Easy to Reach Hand Wheels
Supplied with 10 x Cover Connection Straps and Protective UV Over-Cover


Stylish, High-Quality and User-Friendly
This sleek, high-quality pool roller is ideal for most pool sizes, accommodating up to approximately 12 meters in length.
Attractive Black End Frames
Our black end frames have been a big hit since we added this roller to our lineup. Surprisingly, this color stands out far less than the traditional white roller ends, making it an aesthetically pleasing choice.
Lightweight, But Stable
With its broad 565mm feet, this roller is notably stable – it stays firmly in place while you're gathering your pool cover. Consequently, rolling up your cover becomes a simple process.
Adjustable Length
You can adjust the main tube length to match your pool width perfectly.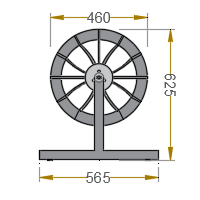 While not being excessively tall, this roller coaster is particularly easy for an average adult to lean over and reach down to rotate the top of the handwheel.
Despite its durability, this roller is surprisingly lightweight. Moving it a meter back from the pool requires minimal effort, with or without caster wheels.
Optional – Lockable outdoor castor wheels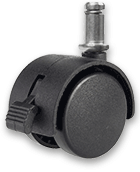 Inclussions
Roller package includes a protective UV over-cover.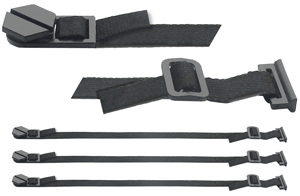 Package includes 10 adjustable cover connection straps.
Assembly / Installation Video
Arcadia Roller

Endurance Roller

Apollo Roller

Pegasus Roller

Adjustable Length
From 2.4m to 7.0m
Adjustable Length
From 2.4m to 7.0m
Adjustable Length
From 2.4m to 7.0m
Adjustable Length
From 2.4m to 7.0m
Price Range From $399
Depending on Size
Price Range From $459
Depending on Size
Price Range From $459
Depending on Size
Price Range From $799
Depending on Size

Compact and does not stand out any more than necessary. Still tall enough to easily reach and rotate the top of the single handwheel.

Full height, ensuring that you don't have to bend down too far to reach the hand-wheels. This can be particularly beneficial if you have a larger pool, especially those exceeding 9 or 10 meters in length.

The 'Satin Black' model offers the same benefits as the white Endurance model. Many clients have a preference for the 'Satin Black' roller ends, reporting that this color is less visually prominent.

This model is architecturally inspired and minimalist in design. Many clients choose this model to minimize the visual impact of the roller in their pool area.

Anodised Aluminum Tube,
Powered Coated Aluminum Frames,
High Density UV Stabilised Polycarbonate Wheels
Anodised Aluminum Tube,
Powered Coated Aluminum Frames,
High Density UV Stabilised Polycarbonate Wheels
Anodised Aluminum Tube,
Powered Coated Aluminum Frames,
High Density UV Stabilised Polycarbonate Wheels
Electro Polished Stainless Steel End Frames,
Anodised Aluminum Tube
View Product Page
View Product Page
View Product Page
View Product Page
| Roller Model | Tube Length Adjustable Range | Tube Diameter | Maximum Pool Size |
| --- | --- | --- | --- |
| HRST243B | Fixed at 2.4m | 75mm | 2.1m x 16.0m |
| HRST373B | 3.0m to 3.7m | 75mm | 3.3m x 16.0m |
| HRST463B | 3.7m to 4.6m | 75mm | 4.3m x 16.0m |
| HRST554B | 4.3m to 5.5m | 100mm | 5.2m x 16.0m |
| HRST644B | 5.8m to 6.4m | 100mm | 6.1m x 16.0m |
| HRST704B | 6.4m to 7.0m | 100mm | 6.7m x 16.0m |
| | | | |