Above Ground Cover Roller
Easily Detachable – Suits Most Above Ground Pools
Detaches easily from base plates
Convenient swivel base and grip handles for easy movement
Base plates suit any pool with a 120mm+ top edge
Supplied with 10 x cover connection straps and protective UV over-cover


Enjoy the benefits of a cover roller on an above ground pool
A cover roller is virtually essential when using a pool cover – no matter whether you have an in-ground or an above ground pool.
This roller provides a practical solution for above ground pool owners. 
Base plates are secured to the pool edge and will reliably hold the roller in place when  in use. 
The roller is readily detachable and can be carried away by 2 people (holding the handles located at both ends.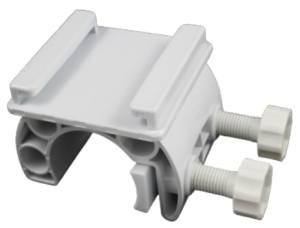 Optional adaptors are available for installation on a portable (frame) pool. These clamp securely to top rail of a typical portable
Inclussions
Roller package includes a protective UV over-cover.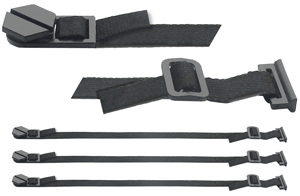 Package includes 10 adjustable cover connection straps.
Assembly / Installation Video
Arcadia Roller

Endurance Roller

Apollo Roller

Pegasus Roller

Adjustable Length
From 2.4m to 7.0m
Adjustable Length
From 2.4m to 7.0m
Adjustable Length
From 2.4m to 7.0m
Adjustable Length
From 2.4m to 7.0m
Price Range From $399
Depending on Size
Price Range From $459
Depending on Size
Price Range From $459
Depending on Size
Price Range From $799
Depending on Size

Compact and does not stand out any more than necessary. Still tall enough to easily reach and rotate the top of the single handwheel.

Full height, ensuring that you don't have to bend down too far to reach the hand-wheels. This can be particularly beneficial if you have a larger pool, especially those exceeding 9 or 10 meters in length.

The 'Satin Black' model offers the same benefits as the white Endurance model. Many clients have a preference for the 'Satin Black' roller ends, reporting that this color is less visually prominent.

This model is architecturally inspired and minimalist in design. Many clients choose this model to minimize the visual impact of the roller in their pool area.

Anodised Aluminum Tube,
Powered Coated Aluminum Frames,
High Density UV Stabilised Polycarbonate Wheels
Anodised Aluminum Tube,
Powered Coated Aluminum Frames,
High Density UV Stabilised Polycarbonate Wheels
Anodised Aluminum Tube,
Powered Coated Aluminum Frames,
High Density UV Stabilised Polycarbonate Wheels
Electro Polished Stainless Steel End Frames,
Anodised Aluminum Tube
View Product Page
View Product Page
View Product Page
View Product Page